Savings and Checking
You work hard for your money; your money should return the favor and work hard for you. Summit Ridge Credit Union has a savings plan for you.
Regular Share Savings Account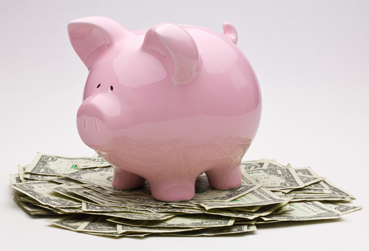 Your "share" account, maintained with a minimum balance of $5.00, represents your partial ownership of the credit union. Your share account works just like a regular passbook account, but as an owner, you earn quarterly dividends often higher than interest paid elsewhere.
When you open a share account, you become eligible for all the services that your credit union offers.
Share Draft/Checking Account
Free Share Draft/Checking is a great way to manage your bills. No monthly service fee, no per share draft/check fee, no dividends. And, your first box of share drafts/checks are free!
Online Check Reorder

Reorder your checks online from Main Street, our preferred provider. Ordering checks online from Main Street is as safe and secure as ordering them in person or over the phone. The fee for all checks and accessories will be deducted from your Summit Ridge Credit Union Checking Account. Additional design options and accessories are available, contact the credit union for more information.
Overdraft Transfer Protection
Summit Ridge Credit Union offers Overdraft Transfer Protection for all checking accounts to save you the embarrassment and expense of fees associated with non-sufficient funds. Contact us for more information at 816-272-6160.
Stash Savings Account
You name it! This account is for any purpose you choose, vacation, house, etc. There is no minimum deposit required. Your stash account works just like your savings share account but provides a separate accounting for your records.
Share Certificates
For longer-term savings, make the most of your money with a time share deposit.
Flexible terms are available with a minimum $1,000.00 deposit, ($500.00 for minors).
This account is subject to an early withdrawal penalty.
(Contact the credit union for current rates.)