Online Banking with 24/7 Access
Make the most of your time with our Online Internet Access. It's sure to simplify your life as well as make managing your finances a lot easier.
Save time and manage your accounts any time, any place with Summit Ridge Credit Union's secure Online Internet Access.
You can experience many of these great benefits:
Check account balances and view recent transactions
Transfer funds within your Summit Ridge Credit Union accounts
Make credit union payments
Get loan advances
To log onto Summit Ridge Credit Union Online Internet Access, click here.
To set up your Online Internet Access, please contact us at 816-272-6160.
Audio Response Teller
Any time night or day, free telephone access to your account information.
Just dial 866-321-4814 and inquire about your account balance, last activity, request a withdrawal or transfer funds between accounts.
(You must sign up and get a pin number from the credit union.)
E-Statements
Receive your statement on-line!
E-statements are Free…Quick…Secure…and Convenient.
(You must provide us with an e-mail address.)
Automated Teller Machine (ATM) On Site
There is a CO-OP Network, surcharge free ATM available 24/7 located to the left of the entrance to the credit union.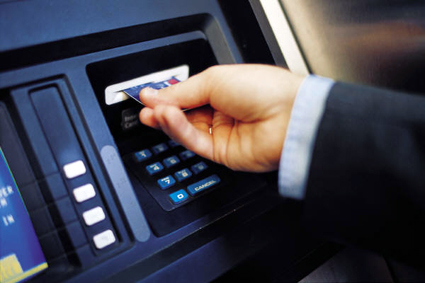 eCUcardInfo allows the cardholder access to account information via the Internet.
Electronic statement presentment
Online payment options
Cardholder authentication/enrollment
Functionality
Cardholders may:
View Account Summary
View Account Transaction History
View Payment History
View Pending Authorizations
Dispute Transaction
Update Address/Phone/Email (optional)
Make Online Payments
To Access eCUcardInfo Discover, visit: http://cucard.ilcusys.com
Lost/Stolen Discover Credit Card Call: 800-556-5678
Jeanie Mobile Deposit
Members can make convenient deposits anytime, anywhere from your smartphone with Jeanie Mobile Deposit from SRCU. Simply Click Here to register your mobile phone and account information. Once you're approved, you'll receive a notification email from SRCU and instructions to download the free Jeanie Mobile Deposit app.
Create a username and password, then you'll be able to submit the dollar amount of your deposits along with front and back images of the endorsed check. You'll receive a deposit receipt confirmation, and your deposit will be reflected in your account in real time.
This free service is available to members using any supported smartphone such as an iPhone 3G, 3GS, 4S or higher; BlackBerry with OS 5.0 or higher; or an Android with OS 2.1.1 or higher.
Tips:
Place your check on a contrasting surface so it stands out
Make sure the back of the check is signed along with the words "For Mobile Deposit"
Make sure the check image is inside the viewer box
Take a photo of the front and back of the check
Upon receiving deposit confirmation mark the item as "Electronically Presented"
Keep your check in a safe place for 90 days